Collection: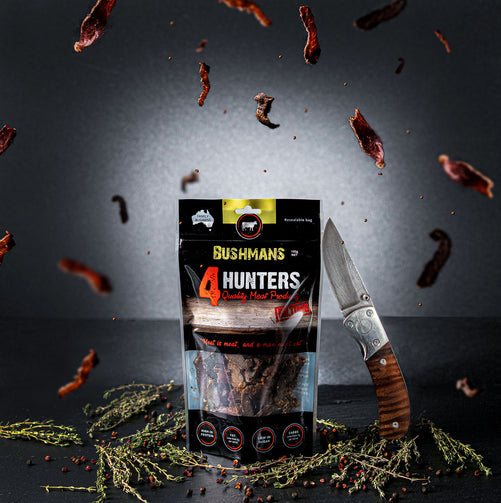 Collection:
500g Bushmans - Biltong
500g Bushmans - Biltong
Regular price

$34.99

Sale price

$28.99
Bushmans combines all of our wonderful flavours together. A little bit of the classic, a little bit of the salty, with just a hint of aromatic chilli. This is the flavour that brings all biltong lovers together. Get the best biltong online right here and experience the difference.
Please note, our biltong is shipped in a resealable bag, for shipping safety. Keeping your biltong safe on its road trip, from us, to you!
More Information
Nutrition information: Servings Size 40g / 2.5 Serves Per Package
Qty per 40g
Qty per 100g

Energy

Protein

Carbohydrates

Total Sugars

Sodium

Gluten

Fat

Saturated Fat

472 kJ

18.8g

<1g

<1g

1140mg

Nil Detected

3.8g

1.6g

1180 kJ

47g

2g

1.2g

2850mg

Nil Detected

9.4g

4g
 INGREDIENTS
 Premium Australian Beef, Spices, Vinegar,  Flavour Enhancer (621),Preservative (202), Salt, Sugar
 May Contain traces of Dairy